Club Meeting Place and Time
Events
Birthdays
Mary Beth Elizabeth Livers


October 18th
Club Officers
Wednesday, October 14, 2020
Southport Evening Club Back to In Person Meetings
By Angela M. Kaminsky
on Wednesday, October 14, 2020
We are excited to have our in person meetings back! Lots of plans in the works for speakers and guests to attend our Tuesday Evening meetings at Cafe Koa in Southport.
Our club is planning lots of activities in the coming months. Working with local good banks to assist with Thanksgiving Meals and Christmas bags.
Interact is planning a food drive for Mathews Ministries
In December, we will be holding a "Virtual Silent Auction" with lots of gift ideas from local merchants.
A new Facebook group page has been set up for this fundraiser and other events, so check it out, join the page and have some fun!
https://www.facebook.com/groups/766838154112519/
First Face to Face Meeting since COVID
By Angela M. Kaminsky
on Thursday, September 17, 2020
The Southport Evening Rotary Club had our first face to face meeting since COVID on September 15th at Teresa Carroll's home and was a great meeting !

In attendance ( pictured) Allison Brown, Teresa Carroll, Mary Beth Livers, Angela Kaminsky, Melissa
Thomas, Roxie Smith, Jack & Dana Hamilton, Jan Grossmann, Jeremy Richardson

Chris Stevenson joined us with a presentation on the Rotary Foundation.

One of our yearly events is to distrubute Dictionaries to 3rd graders in our local schools. We have ordered the dictionaries and will be delivering them in October.

Our major fundraiser is our Restuarant Raffle, we discussed wasy to get the word out on Facebook, our website and also at the local Farmers Market. Thank you Mary Beth Livers for looking into that for us.


Read More
Annual Dictionaries for 3rd Graders
By Angela M. Kaminsky
on Wednesday, October 7, 2020
Our Annual Dictionaries for Third Gradesr have arrived and we had a great time labeling them in our Weekly Meeeting on 10/6/2020.
We will make our first delivery to Southport Christian Academy Wednesday Oct. 28 @9am
https://www.southporteveningrotaryclub.com/dictionaries
Southport Evening Club Holds Annual Restaurant Raffle
By Angela M. Kaminsky
on Thursday, September 17, 2020
Southport Evening Rotary Club's primary fundraiser this year will be our Annual Restaurant Raffle.Thanks to the current COVID-19 scare, our other "live" events have been cancelled for this year.
Each year the list of restaurants participating includes some of the top restaurants in this area. The prizes are comprised of $100 gift certificates from each participating restaurant. The raffle helps us call attention to and support our local restaurants - they need it more than ever now! Tickets are only $20 each and we will only be selling 500 tickets.
1st prize = (5) $100 gift certificates
2nd prize = (2) $100 gift certificates
3rd prize = (1) $100 gift certficates
Read More
Southport Evening Club Wesbite
By Angela M. Kaminsky
on Thursday, September 17, 2020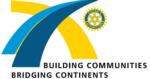 Southport Evening Rotary Club has launched a new website! Be sure to like us when you visit.
https://www.southporteveningrotaryclub.com/