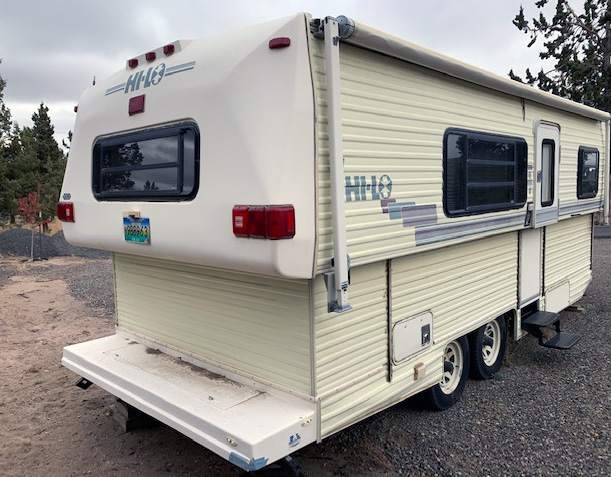 How big is the heart of a Rotarian? BIG. A member of the Rotary Club of Bend Mt Bachelor has donated a two-bedroom, one bath, RV travel trailer for fire victims. Outfitted with everything you would need for temporary housing and much more "home-like" than a hotel room, this trailer will be a glorious gift for someone who has lost everything. District leadership is pursuing a Blue River-area family hardshipped by the loss of their home and workplace to benefit from this RV.
Thousands of people lost their homes on the devastating wildfires this past September and many still do not have shelter for the winter as they struggle to rebuild their lives. The United Way reports that this is the single biggest need at the moment: temporary shelter for the winter. RV's have been identified as a key component of fulfilling this desperate need since affordable home rentals and homes are not available.
If you have an RV that you are no longer using and would like to donate to help someone else struggling to find shelter this winter, please contact District Governor Cindi O'Neil.