District Leaders
Cindy A Gammons


District Governor
Ronald E. Appuhn


Vice District Governor
Alan N. Clark


DG-Elect
Susie Cantrell


DG-Nominee
Patricia S. Daughtrey


District Secretary
Jenifer Yaggi Campbell


District Treasurer
Norman C. Fontana


AG Coordinator
Ralph E. Best


Assistant District Governor
Deborah Lea Birdsall


Assistant District Governor
Montay Calloway


Assistant District Governor
David Curtis Chaffin


Assistant District Governor
Rob Dansereau


Assistant District Governor
Barry Doss


Assistant District Governor
John G Downs


Assistant District Governor
Debbie D. Farmer


Assistant District Governor
M. Janice Mitchell


Assistant District Governor
Teresa Musice


Assistant District Governor
David S Phillips


Assistant District Governor
Clifton (Randy) J. Randle


Assistant District Governor
Ronald E. Randle


Assistant District Governor
Amy Rudder


Assistant District Governor
David E. Sergeant


Assistant District Governor
Lynda C. Welty


Assistant District Governor
Vol. 108, No. 4 - October, 2021
District Governor's October Message
The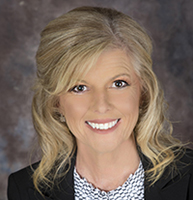 month of October is Rotary Community and Economic Development. Worldwide, nearly 800 million people live on less than $1.90 a day. Rotary members are passionate about providing sustainable solutions to poverty. Our members and our foundation work to strengthen local entrepreneurs and community leaders, particularly women, in impoverished communities, providing training and access to well-paying jobs and financial management institutions.
I have spent the past three and a half months traveling all over the district visiting our clubs. To date, I have attended 58 out of 64 club and board meetings. It has been such a treat to get to know all of the Rotarians in our district. I have heard about all of the wonderful service projects clubs have done and so many more that you have planned. It just amazes me how much our clubs are doing not only for community and economic development but also for all seven areas of focus plus so much more!
Here in our own district, I am very pleased to announce that the Zone 30 Nominating Committee has named Rhonda E. "Beth" Stubbs as its selection for Rotary International Director Nominee for Zones 30 and 31, to serve in 2023-2025. Beth is a member of the Maryville Club. She was our District Governor in 2015-2016, and she currently serves as our District Trainer. Beth has done so much for Rotary not only in our district but also in our Zone and around the world. She is very deserving of this honor. Please join me in congratulating Beth on her nomination and read more about it in the story below.
October 24 is World Polio Day, and I hope every club will celebrate with a special activity. President Shekhar has made a video for this special day. Greg Maciolek will have it on our District 6780 Webpage, DACdb and Andrea Ludden will put it on our Facebook page. Please take time to watch the short video on polio. In June, the Global Polio Eradication Initiative launched a new strategic plan, "Delivering on a Promise: Polio Eradication Strategy 2022-2026." Read about this initiative in the story below and how Rotary will participate in finally ending this terrible disease throughout the world. There is also a great article in your Rotary Magazine for this month, check it out.
An important training program is coming up. Check out the story below to learn about Presidents-Elect Training Seminar Orientation. Rotary Leadership Academy I, II, and III that was scheduled for November will be postponed until January.
We have made some revisions to the District Calendar for the rest of the year. Please be sure to check out the updated calendar on our District 6780 webpage. It should be up in the next couple of days.
Cindy
Beth Stubbs Nominated to Rotary
International Board of Directors
Elizabeth Usovicz, Rotary Public Image Coordinator of Zone 31 and Director of the Rotary International Board of Directors for 2021-2023, has announced that, in accordance with the Rotary International Bylaws, the Zone 30 Nominating Committee has named Rhonda E. "Beth" Stubbs of the Rotary Club of Maryville, TN, District, 6780, as its selection for Rotary International Director Nominee for Zones 30 and 31, to serve in 2023-2025.
In
making the announcement, Usovicz noted that official notification of the selection of the Zone 30 Nominating Committee has been sent by the Rotary International General Secretary to all district governors and club presidents in Zone 30. In this notification, the General Secretary also informed that a challenging candidate may be submitted before 1 December. If the general secretary does not receive a duly proposed challenge to the selection of a zone's nominating committee for director by 1 December, the Rotary International president shall declare the selection of the nominating committee to be the director-nominee from the zone.
Beth is a member of the Maryville Club and was District Governor in 2015-2016. She has served the District as a Mid-South PETS trainer many times, Assistant Governor, District Conference Chair, and District Annual Program Fund Chair. Because of her support for The Rotary Foundation, District 6780 has led the way for many years in per capita giving to the Annual Fund, total giving, and many other categories for Zones 30 and 31.
Presidents-Elect Training Seminar
Orientation (PETS-O)
Rotarians who
will become Club Presidents on July 1, 2022, should plan to attend the Presidents-Elect Training Seminar - Orientation (PETS-O), where they will begin their journey together for the upcoming 2022-2023 Rotary year.
The awesome responsibility of serving as your Club President requires that we find common ground on what Rotary is and does and how we go about leading our organization.

On Saturday, October 23, 2021, future Presidents will meet together at Stone Memorial High School in Crossville to consider the WHO, WHAT, WHEN, WHERE, WHY, and HOW of the journey to the Club Presidency and prepare for the Mid-South President-Elect Training Seminar (PETS) in March of 2022.

All presidents-elect are required to attend this training. All COVID requirements will be observed.

Note that this in-person training does not include the Grants Training this year. Registration begins at 8:00 AM Central time, and the seminar goes from 8:30 AM to 12:30 PM. The Stone Memorial High School is located at 2800 Cook Road, Crossville, Tennessee. Register for PETS-O at on DACdb.
Rotary Leadership Institute I-II-III
Postponed Until January
The
Rotary Leadership Institute (RLI) scheduled for Saturday, November 6, in Crossville has been postponed until January. The location and new date will be announced.
RLI is a series of fast-paced interactive courses designed to build knowledge of Rotary. Among others, topics include Membership, Service Projects, and The Rotary Foundation. The courses are fun, topical, and hands-on. Members learn from each other. There are no lectures! Rather, sessions are geared toward busy business professionals who want to be more effective leaders in their vocation and in their Rotary Club.
Participants return to their clubs with new friends, enthusiasm, fresh ideas, and valuable leadership skills.
RLI is a great opportunity for new members or those who have been a member a while to learn more about Rotary and leadership in a volunteer organization. It's also perfect for those members who are on the track to club leadership.
The revised date and location will be announced on DACdb. Donna Fare is the Chair of RLI. She can be contacted at
dfare@blomand.net
.
Looking for Swaggers
Rotary Youth

Exchange Outbound Chair Bill Nichols says he is looking for swaggers - persons who have a positive attitude and who can walk into a room and take it over, who know that they can handle any situation and problem and are not afraid to tackle any task put before them.
Criteria for Swaggers
Swaggers are willing to
Live in a foreign country for a while in either Asia, South America or Europe.
Learn a foreign language.
Learn to live with families in a different culture.
Make lifelong friends from all over the world.
Be an Ambassador for the United States.
Become more self-confident.
Have a once-in-a-lifetime experience.
Be 15 to 18½ years of age.
Be a high school student or gap year student (time between high school graduation and going to college).
Be willing to have a life changing experience.
Be ready to become a Rotary Youth Exchange student.
If you know anyone who meets these criteria, contact Bill Nichols by cellphone at 865-567-1119 or email to
Wnichols11400@comcast.net
.
Strategy for Final Push to End Polio
In June,
the Global Polio Eradication Initiative (GPEI) launched a new strategic plan, "Delivering on a Promise: Polio Eradication Strategy 2022-2026," with two goals: interrupting the transmission of wild poliovirus in the two remaining endemic countries (Afghanistan and Pakistan) and stopping outbreaks of circulating vaccine-derived poliovirus (cVDPV), which arise when the live virus used in the oral polio vaccine mutates back to a virulent form as it circulates among unimmunized and under-immunized populations.
The GPEI's previous strategic plan was from 2013 to 2018. We achieved many important things: Wild poliovirus type 2 was declared eradicated in 2015; wild poliovirus type 3 was last seen in 2012, giving us high confidence that it's no longer circulating; no wild poliovirus has been detected outside Afghanistan and Pakistan since 2016. But the clear factor in creating the new Polio Endgame Strategy 2019-2023 is that we have not yet achieved complete eradication.
The new plan has three goals:
Eradication.
Integration — collaboration with other public health actors beyond the GPEI to strengthen health systems to help achieve and sustain eradication.
Certification and containment — we have to prove through surveillance that we have interrupted the transmission of the poliovirus, and we have to be able to show that the virus in laboratories either has been destroyed or is appropriately contained.
The GPEI's five-year budget to execute this is $4.2 billion. Every year, we vaccinate more than 450 million children in up to 50 countries to prevent the spread of polio from the endemic areas. In addition to the children in Pakistan and Afghanistan, we are immunizing children all over Africa and Asia. So, it takes money to support so many people working in the field. In addition to the cost of the vaccine, we investigate about 100,000 cases of paralysis each year to rule out polio. We also continue surveillance — looking for cases of polio to be sure we are not missing cases in certain areas. This involves testing sewage samples in 34 countries to ensure that the poliovirus is not circulating undetected.
What can individual Rotarians do to ensure success? Continue to support the End Polio Now initiative with your donations as well as advocate with governments and other groups for their support so that we can continue all of the immunizations and surveillance.
Knox Club Holds Book Drive
The Literacy
Committee of the Knoxville Club is holding a book drive to run through November 15 to fill their Little Library boxes. The club is now supplying books at two Little Libraries in public housing developments, Western Heights and Vista on Summit Hill. Vista will be installed soon and Western Heights was installed a year and a half ago. It is very well used and appreciated.
You can donate new or gently-used books for all ages (no textbooks, please!) by bringing them to one of the Club's meetings, dropping them off at the Crowne Plaza Knoxville or at the Public Defender's Office (1101 Liberty St). The committee is also accepting McKay's credit or donations.
Help us keep both Little Libraries full for our neighbors!
You can also donate to the project online. Follow this link -
https://www.paypal.com/donate/...
#ServiceAboveSelf
#KnoxvilleRotary
#PeopleofAction
#PromotingLiterac
y – and select "2021 Literacy Committee Book Drive" from the dropdown menu.
Lebanon Club Celebrates
100 Years with Bourbon
The Lebanon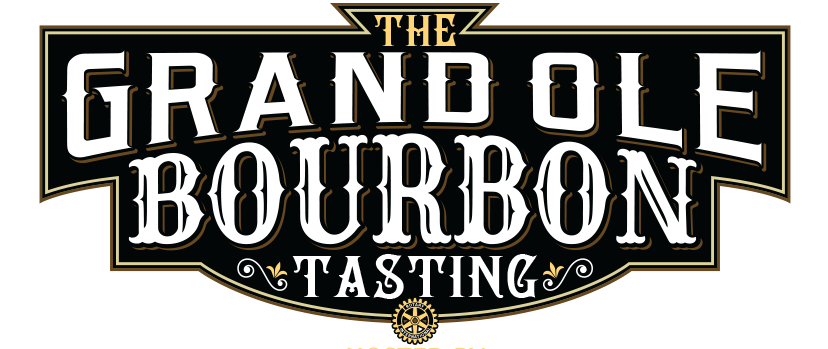 Noon Club will celebrate its 100
th
anniversary at The Grand Ole Bourbon Tasting on Friday evening, October 22 at the Capitol Theater, 110 West Main Street, Lebanon, TN. This fun fundraising event is sponsored by Sazerac, one of the country's leading distilleries, and proceeds will support the club's community service programs while providing a unique experience for attendees.
General Admission tickets are $100 each and include the following:
Bourbon tastings featuring 1792 Small Batch, Eagle Rare, Buffalo Trace, Sazerac Rye, and Wheatley Vodka
Hors d'oeuvres
Cuban cigar rolling
Cash bar
Chocolate bar
Live music
Live and silent auctions
Barrel pick purchase
VIP tickets are $200 each and include all the general admission features aws well as Weller Tasting with Sazerac Distiller Allisa Henley and one hand rolled cigar.
Find details about the event and order tickets from the event website:
https://grandolebourbon.com/
.