Club Meeting
Smoketown Brunswick
Meets at 1st Friday of each month at Noon (various locations)
Happy Hour meeting 3rd Wednesday monthly from 5:30-6:30pm at Smoketown Brewing Station Brunswick, MD 21716

Time: Friday at 12:00 PM
Birthdays
Cherie Wigfield


September 22nd
Philip Eugene Graves


September 23rd
Jennifer Diaz


September 29th
Club Leaders
Plans are underway for our
strudel booth at the Rotary Club of
Carroll Creek's Oktoberf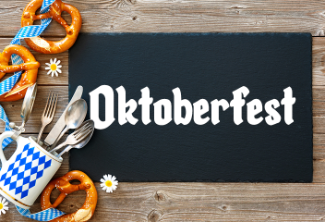 est (September 30-October 1) and our New York bus trip! Pencil in Saturday December 3 for a visit to the Big Apple!!!
We still need a few volunteers!
Sign up to volunteer at Oktoberfest- click
here
End of Summer Social Coming Up!
Save the date!
An end of summer social is scheduled for

Sunday, September 11
from 4-6pm at Smoketown Rotary President Jennifer Lolli-Hall's home. More information is forthcoming.
Smoketown Rotary Club Sponsors Two Interact Clubs
Two Interact Clubs, one at Brunswick High School
and the newest one at Middletown High School will get underway with activities soon. Jennifer Lolli-Hall and Cherie Wigfield are coordinating with the clubs advisors.
A Day To Serve
The BEACON has nailed down the details on this year's Day to Serve project. Many of us have participated in this annual community service activity over the past half dozen years. Its often a family affair and is organized so that our children can participate. This might be a perfect early fall service activity for our two Interact Clubs.
Here are the details from BEACON President Wayne Allgaier.
The City of Brunswick needs volunteers to help plant 50 tree saplings in 5 parkslocated throughout the City. The City will provide the saplings, dig the holes, and provide a bag of mulch per tree at the sites. Volunteers will provide shovels and rakes, and will place the trees in each holes, back-fill the dirt, and mulch around the base of each tree. A pocket knife is recommended, as the root balls are bound in a bag tied with twine.
It is estimated that the project will need 20-25 volunteers. All ages are welcomed, including families with younger children. Adults or young adults may be needed to lift the tree sapling and to spread the mulch.
The project is scheduled for

Saturday, September 17th at 9:00am

, and with 20-25 volunteers, should be completed by the early afternoon.
Please spread the word to your congregations and civic organizations.
Message from Smoketown Rotarian Charlie Harris
Canal Stewards
The last Canal Stewards work day was held August 27. Trash pick up and pruning were completed.
The next work days are September 10 and September 27.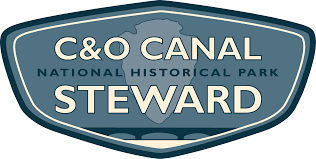 Your help is needed!

Frederick County Canal Community Days event is being planned for Saturday, October 22. This event will be organized by the Canal Trust and Smoketown Rotary volunteers will help.

Abbie Ricketts and Chris Mourlas have been communicating with the park to learn about invasive species removal and how to better maintain the overgrowth in the lock.
Rotary statement on recent polio detections in U.S., Europe
The recent detection of the vaccine-derived poliovirus type 2 case in New York, USA, and isolates in several environmental samples collected in London are stark reminders that as long as polio exists anywhere, it is a threat everywhere. It also highlights the importance of vaccination as the only form of protection against polio and other vaccine-preventable diseases and the work that needs to be done in our communities to encourage the uptake of vaccines. Also, as the world gets closer to zero wild poliovirus cases, it is increasingly important to track all forms of the virus wherever they may appear, including in polio-free regions. READ MORE
Rotary International Conference
September is Rotary's Basic Education and Literacy Month
A NEW Rotary District Newsletter Submission Process
By Ashley Waters
on Wednesday, August 31, 2022

So what do you think of the new newsletter format?!? We are very excited to start using the ezBulletin feature to produce our newsletter, as it is easier, quicker, and more digitally dynamic. This will change the way you submit your newsletter articles, but don't worry we have a nice cheat sheet ready to go for you!
Read More